It's Your Day Birthday Cards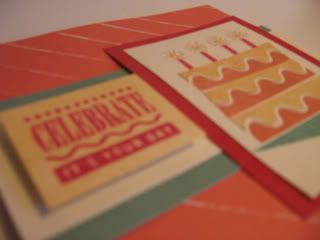 There seem to be so many summer birthdays, so for this month's class, we'll be making two birthday cards with "It's Your Day" the July Stamp of the Month. We've climbed a little "out of the box" by choosing unusual card sizes, and prisma glitter will add that extra "magic".
We'll use two templates from CTMH's exclusive card confidence books. The card featured above uses the "Just Right" template from "Wishes".